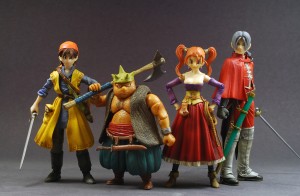 I've begun listing certain public SD mini-projects as quests on my page at Questhub.io.
These include a few items that fell out of my recent "Benchmarking Perl 6" talk:
Produce and release a video of the talk
Suggest Pull Requests for perl6-bench
Port the Richards benchmark to Perl
But I will be adding to this list any items that may be of interest to the broader SD community, and especially the Perl community.
Questhub.io is a social TODO list, strongest amongst Perl developers. You can publicly post goals, aka "quests," that you intend to pursue. And others can then like or comment on them, give you feedback, encourage you (or otherwise). When you complete quests, you get points.
Feel free to check out the site. And feel free to vote up whichever quests you feel are most important for me to complete.
-TimK