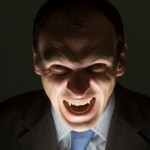 I hope you get as big a kick out of this as I did. Here are a couple of recent craigslist ads I did not reply to. I mean, yeah, there's getting work just to make money. But then, there's getting work just so you can make fun of your new client.
So, maybe I might have tried to get on one of these projects, just so that I could get some Dibert-esque, "You gotta be kidding!?" blog posts out of them. But I didn't want to have to deal with the headaches, hypertension, gastritis, and murderous impulses. So I figured instead I'd just write about them here. That should help guarantee that they never hire me. (Whew!)
First up, a startup company advertising for a Linux-Apache-MySQL-PHP developer. Hey, that's right up my alley! But… Uh… I can only imagine that they're actually serious. Frankly, this reads like a joke to me. (I added the yellow highlighting below, so that you'll see what I mean.)
LAMP programmer needed to come in and pick up where another person left off. You must be available to start immediately and be skilled with PHP, MySQL and jquery.

The design is completed in valid XHTML & CSS. You will be responsible for wiring [sic] the entire backend of the site by the end of this week.

Please reply with qualifications, hourly rate and availability.

(If you are local and are a technical rockstar with high energy we will consider you for our team. )

it's NOT ok to contact this poster with services or other commercial interests

Compensation: uncompetitive
Yes, that last line actually does say that their compensation is uncompetitive.
And whenever an ad says it's looking for a "technical rockstar," warning lights go flashing through my mind, because that usually means they have an impossible task that they don't know how to handle, because they're not willing to listen to reason.
So, the translated version reads like this: We hired someone to develop this website for us, but he completed only half the project and bailed— Hmm. I wonder why? So basically, we need someone to come in and take the blame when the fit hits the shan at the end of the week. You game?
Here's another one, not quite as bad as the ad above, but funny nonetheless.
Hello everyone,

We are a small web development firm located in Medford, MA. We specialize in open source application development using Drupal. We mostly create custom modules for Drupal or modify existing modules to meet the needs of the client. We are looking for someone who knows PHP very well and knows how to develop for Drupal…

You must be able to work on-site, preferably 3-5 days a week we are usually at the office 10am – 10pm almost 7 days a week so hours are very flexible. This might eventually turn into a full time position if you interested in the future but at the moment we are only looking to sub-contract individuals. This is a GREAT opportunity for a college student, recent graduate, someone looking for a job or a side gig.

[ . . . ]

About us: We are currently 3 people working at the company. We are all young professionals (24-26) and take our job and company very seriously. We also have a videogame room to relax in at the end of the day if you're into that sort of thing.

Thank you.

Location: Medford, MA
it's NOT ok to contact this poster with services or other commercial interests

Compensation: Around $17-$28/HR

rate might change based on the project + your experience
Custom Drupal modules? Again, right up my alley! They were actually doing pretty well (grammatical errors aside) until they hit that "college student, recent graduate" bit.
Yeah, there's the "on-site" garbage—I believe I talked about that in another recent post. The only two reasons why they'd want on-site is (1) in order to make sure the project team could always communicate—unlikely for a project of this size—or (2) because they don't trust the consultant—and that's a wonderful foundation on which to build a new business relationship. But the "on-site" thing is something that can possibly be negotiated later, like the rate.
In this case, however, I think I can understand why they want an on-site contractor and why they might not trust the consultant (as it were) to behave professionally. Because they're looking to pay "around $17-$28/hr" for college students or green-behind-the-ears brand-new graduates. That makes perfect sense, because they themselves (all 3 of them) are pretty green. And since they're all in their 20's, they probably want someone they can look down on (rather than someone who could actually make their project a success).
(And the line about the "videogame room" just cements that perception in place. Yes, having policies that allow developers to relax and to think is of upmost importance, but in this context, it seems like they're just trying to appeal to the frat-boy element. I can even imagine them saying, as I was told on one interview when I was in my 20's, "We know how to have fun here, but when it's time to work, we work." That comment made me suspicious even those many years ago, that the manager would think he needed to say that to me. And just imagining it now, makes me sick to my stomach.)
My prediction: These custom Drupal modules they're building, as many of them are actually worth anything, within a year will be a hoard of living dead. Then they'll need to start all over again from scratch. But they probably won't. Instead, they'll hire one hacker after another to try to keep the company afloat, like a poorly constructed boat with just too many holes designed into the hull. That's fine, I guess, because it means they can always hire for the lowest common denominator. It also means they'll be spending a lot more money in the long run, and getting less and less value as time goes on.
When they say they take their "job and company very seriously," what they mean is that they have a lot of passion for it. Yeah, I understand that. I remember passion. I'm even still able to muster some, from time to time, in my old age. I also understand that a junior staff needs the benefit of someone more experienced, to offset the foolishness and inexperience of youth. If these guys were smart, they'd allocate $70-$100/hr (or more) for a veteran web software developer to come in once or twice a week (at the very least) and advise them.
Eh well. I guess we all have to make our own mistakes. C'est la vie.
-TimK